Objects Emoji Meanings
Objects emoji encyclopedia a full collection of emoji 💬 meanings, 📷 images, ♈ combinations, and more.
Objects Emoji Meanings
If you want to know what do all the objects emojis mean, you are in a right place. Here are all emoji meanings. All emoji pictures here has a text label that explains it's exact meaning to avoid ambiguity and possible confusion when typing and reading messages with emoji symbols and smileys on Facebook, Twitter, Instagram and other messaging applications. Now you know what does each emoji mean! Emojis are great for conveying the feelings that you necessarily don't want to write. They are also great for replacing short messages thus allowing to not only enhance your typing speeds but also convey the meaning in a more visual way. That being said, there are more than 1600 emojis available today and the probability of you knowing them all is very slim. And while you don't need to remember the meaning of all the objects emojis, understanding the major ones will help you communicate in a better way. To help you with your emoji learning quest, we are bringing you an article explaining the meaning of the most used emojis along with the ones that are most confusing. So, if you ever wanted to know what that emoji meant, here are all the emoji meanings that you should know in 2023.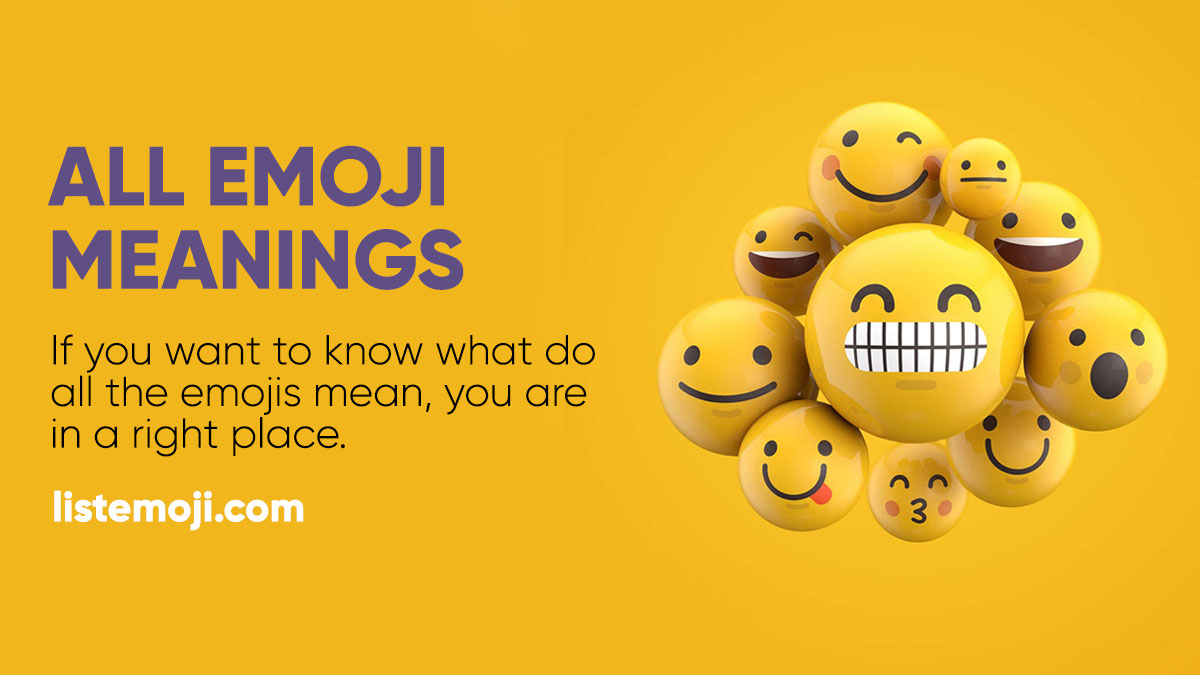 Emoji Meanings List You Should Know in 2023